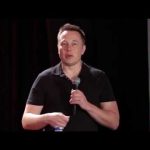 Vy Capital of Dubai led the Series C funding round which was also supported by Google Ventures, Valor Equity Partners, Craft Ventures and Founders Fund.
Musk has said the first Neuralink product will enable someone with paralysis to use a smartphone with their mind faster than someone using thumbs.
"The device is implanted flush with skull and charges wirelessly, so you look and feel totally normal," says Musk.